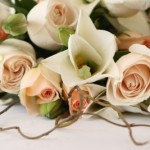 Having your quinceanera party organized soon? Don't miss any of the points from the checklist! Make sure you prepared the food, the decorations, the venue…Yeah, the list might go on and on. How about your dress?
If you did not manage to pick an outfit yet, it's high time you do this! Don't forget it might take lots of time. After all, it's not a shirt you're going to wear once. Below, you will find a few tips on how to pick the prettiest quinceanera dress ever.
Find your style. Of course, you didn't have many occasions to dress formally to date, did you? It's finally time to get to grips with the choice. Be sure to spend as much time as you need, for trying every dress on. Keep in mind that you need to feel well, while wearing it. This is a sure-fire way to have a stunning quinceanera! Trust us, memories from that birthday party last for years, so you'd better not hurry while picking the outfit.
Look at your body. There are certainly some parts of your body you're especially proud of, right? Keep in mind that you are supposed to stand out from the crowd during your quinceanera. How to do this? Just pick a dress that really emphasizes your strong points, so you will be able to draw attention of the guests. And how about the weaker ones? Well, the story repeats itself, like a broken record – pay close attention to dresses that hide the not-so-perfect elements. Enough with the fluff, let's get serious. If there are places larger than other, you could easily go for a waist dress, for instance. At the same time, any smaller girl would look stunning in a A-line dress.
Ask someone for help. The quest for the prettiest quinceanera dress ever is, indeed, a tough one. Don't go there alone! Ask your mom, older sister, or even the shop assistant to stand by you, while making the final choice. Keep in mind that there are some aspects of any piece of clothing, that needs to be seen from the outside. Unless you got eyes on the back of your head, you won't notice those.
Find the right color. The prettiest quinceanera dress ever is the one that fits your body type, but also hair color and complexion. Be sure to find gowns colored in the way that really fits all the above. When you memorize these conditions, you will easily find an awesome quinceanera dress.